Build your DREAM Team

Do you feel lost and out of control of your team? Do you have trouble identifying what drives each of your team? Are you tired of all the bickering and excuses from everyone?
If you answered yes to any of these questions then "Build your Dream Team"  is the workshop for you and your team.
1 day in house program for the complete Team. (9.00am to 4.30pm)
What you will learn ?
You will learn about the 5 stages of team development so that you can assess what stage your team is at and what steps to take them to becoming your DREAM TEAM.
You will have tools to create a strong, unified team supporting the common mission of your business.
Everyone will feel recognized & understand that they have unique skills & abilities that are both useful & important in creating a successful team.
Each person will become a productive contributor to the team and the business.
You will learn to quickly identify the various personalities of the team, how to best use their unique abilities and how to better communicate with other team mates.
Will be able to pull the TEAM together…by understand the importance of a Team Code of Honour and how to create one.
A Code of Honour is a set of behavioural standards that govern the conduct between team members or clients. It is created by the TEAM and policed by the team to ensure that the team operates as a high performance team. Created and agreed upon by the the team, will hold a team together when the pressure is on and challenges arise.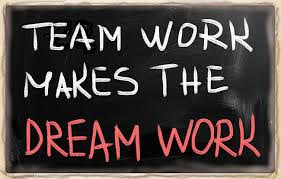 Testimonials
Building your dream Team
We are living in an industry that is shaped and created by people. Our teams are the core to the success of any organization. Colin's 'Building your Dream Team' seminar empowers all teams to learn the tools necessary to take corporate culture to the next level. Most importantly everyone within the organization can live by a unique Code of Honour created by the team for the team. I highly recommend this program to anyone who works with a team….
I have seen an incredible change in the team at the fairview mall. Their attitude has become more positive, their teamwork has improved and their retail sales have jumped quite a bit. I wish I had met you sooner, this situation could have been resolved so much sooner. Sincerely , may thanks for your inspiring vision and knowledge, have an amazing day….